Pots
Widely Copied, Never Imitated.
American Made Crab Pots.
Our pots are designed to catch and keep crab. Period. We use a high-quality vinyl coated steel, which prevents corrosion, and more importantly stops electrolysis, which prevents crabs from entering the pot.
EZ Puller pots allow for maximum current flow, allowing them to stay in place, making them ideal for over-night soaks, strong currents, and long soaks.
We ensure high quality by making every pot by hand in Santa Cruz, CA.
Our pots are:
Hand made in Santa Cruz, CA.
Uses American made vinyl coated steel for corrosion protection and electrolysis prevention.
Have a bright yellow bait tube with a high ramp tunnel design and easy top door bait access.
Are light weight, approximately 12 pounds.
Crab pots have 3 ramps for greater access
Large side door with Rotten Cotton
Excellent for overnight soaks and use in strong currents.
Call for Seasonal Availbility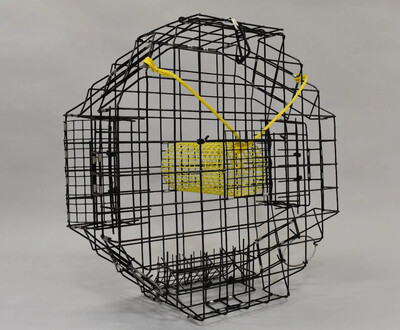 EZ-PULL CRAB KEEPER POTS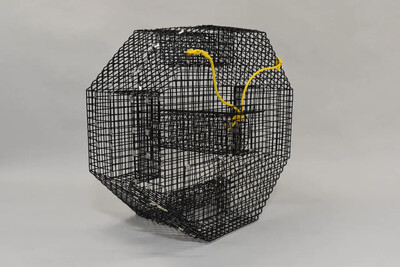 EZ-PULL MONDO CONDO SHRIMP POT
EZ-PULL MONDO CONDO SHRIMP POT